Don't want to say Goodbye!
Megan
Hi everyone! It's good to see you all here today. In July, I'm going back to the United States to get a master's degree. I'd like to tell you a bit about my time here and a little present I have for the school.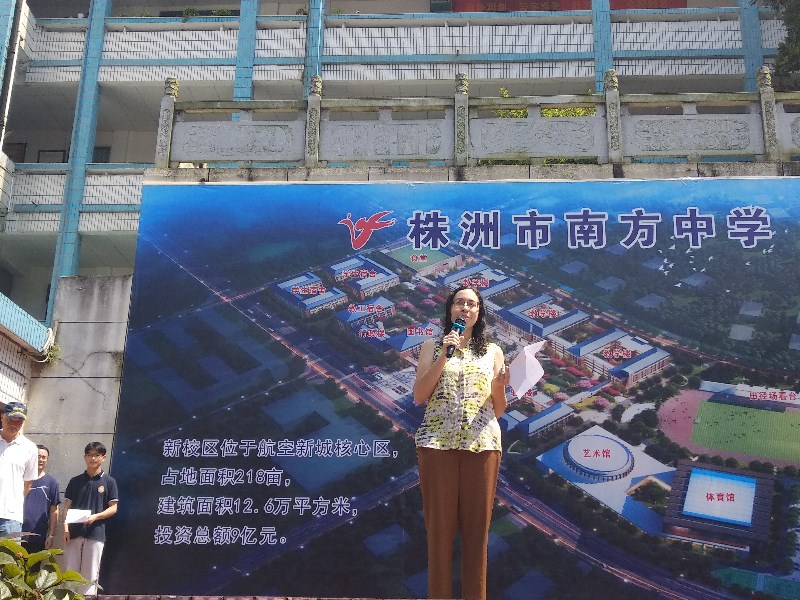 Many students and teachers have asked me, "Why come to China?" "Why come to Zhuzhou?" and "Why stay in Zhuzhou for a second year?" in that order. There's several reasons why I chose to come to China right after graduating from university. The main reason is that growing up most of my friends have been Chinese. They always told me amazing things about China and Chinese culture so I've always wanted to visit. I looked for volunteer teaching programs and found a program called WorldTeach that places Americans in schools in Hunan province. They asked me if I wanted to be in the countryside or a city. I said city and they asked "How about Zhuzhou?" To be honest, I had to google "Zhuzhou, Hunan." I had not heard of Zhuzhou before. I am so happy they placed me in Zhuzhou and specifically Nanfang! I absolutely loved my time as a teacher last year.
Now that I've answered the first two questions "Why come to China?" and "Why come to Zhuzhou?," I'll answer the third "Why stay in Zhuzhou for a second year?" Well, the answer is "you." I stayed for a second year because of all of you. I stayed because all the students, teachers, staff and leaders have been incredibly kind and welcoming to me. I love Nanfang and 331. I have so many wonderful memories here. I love teaching and it's such a pleasure to teach Nanfang and Songnan students. You students are so incredibly busy and hardworking. As a foreign teacher, I haven't had to give you homework and serious exams. As a result, I had the freedom to play games and have classes on pop music, American culture, poetry and magical creatures. As much as I love my classes, some of my favorite moments are the conversations I have with you at the end of class, in the library and at a milk tea shop. There's even a group of senior 1 students and junior 1 students who came to my apartment to hang out with my three cats.
Now, I want to tell you how amazing you are. Speaking in a second language can be scary and I'm so proud of you all for trying. I say "try" not "try your best" intentionally. You are very busy and you don't always have the time and energy to "try your best." That's ok. Speaking English is not about speaking perfect English. Speaking English is about communicating in the way you feel most comfortable. If you use gestures or drawings to communicate an idea, that's wonderful. I'm happy to work with you to guess what you mean. If you don't feel comfortable speaking, of course you can write what you want to say to me. I'm happy to read it and help you with pronunciation. If you don't know how to say something in English, I'm extremely happy to let you use a dictionary or my phone to translate something. Any and every kind of communication is a success.
And I have a gift for you all. I bought some English books for the library. There are several genres – comedy, romance, action, sports and so on. Some are easy to read and some are more difficult. Read whatever feels comfortable for you.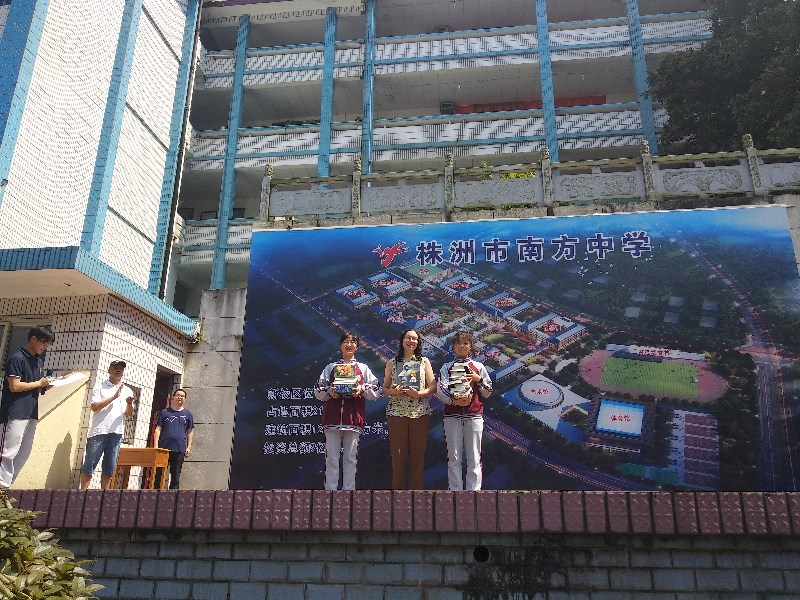 And that's the end of my speech. It's been an honor to be your teacher these past two years. I don't want to say goodbye because that would sound like a forever goodbye. So I'll just say "See you later!"